Students : Mentoring Programme
Mentoring Programme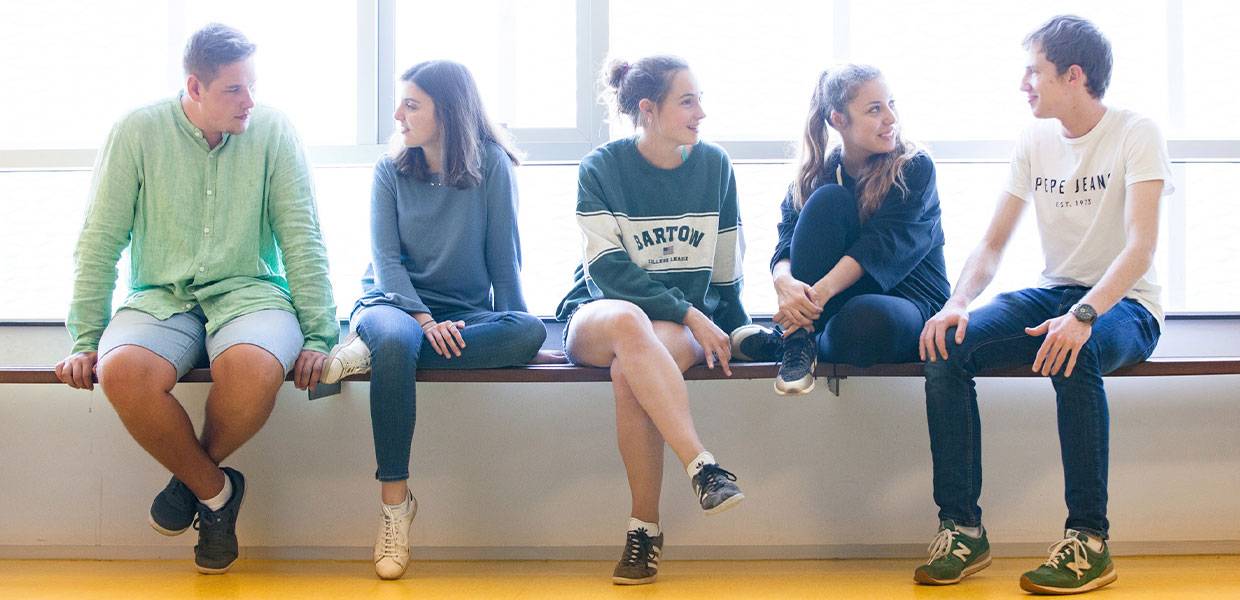 In keeping with its mission to become a more engaging and cohesive institution, ESCI-UPF's Mentoring Programme aims to forge ties and increase interactions between new and current students at the school.
The first few days at university can be a stressful time for new students, who might not be sure where to go or who to turn to with any queries they might have. As mentors, current students can play a valuable role in helping new students settle into the school and the wider university world.
Mentors show new students how ESCI-UPF works (administrative procedures, UPF resources, contact with teaching staff, etc.) and give them some pointers on everyday life at the school (advice and help for different subjects, how printers work, Aul@ESCI, Moodle, etc.).
But that's not all. The Mentoring Programme also works closely with students with special educational needs to make sure they feel welcome from the moment they arrive and have someone to turn to with any issues or challenges that arise.
ESCI-UPF is underpinned by the twin pillars of knowledge and experience, including the invaluable experience built up by current students during their time at the school. If you are about to start the 2nd or 3rd year of your Bachelor's Degree in Bioinformatics or the 2nd, 3rd or 4th year of your Bachelor's Degree in International Business and Marketing and would like to be a mentor to a new student, we want to hear from you!
Students who sign up to be mentors for the Mentoring Programme can earn extracurricular activity credits* for being part of one of the main strategies for creating an inclusive, participatory and socially responsible university community.
*Pending approval by UPF