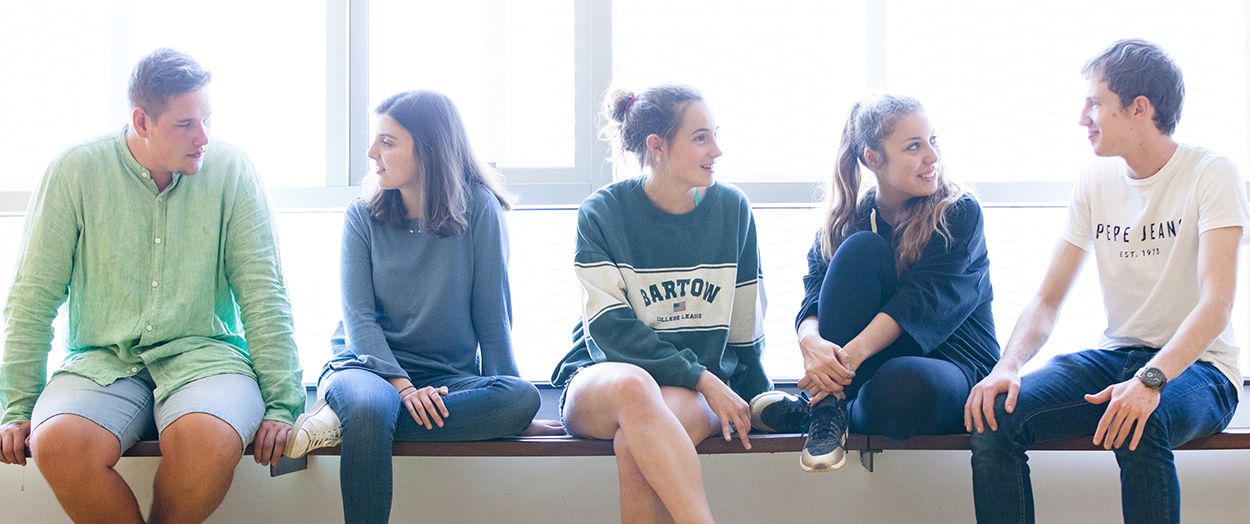 ESCI-UPF Talent
ESCI-UPF students and alumni possess extensive business knowledge and expertise built on solid humanistic foundations and bolstered by language proficiency skills (in French, German, Arabic, Chinese, Japanese or Russian). The school facilitates direct contact with other cultures through its Exchange Programme, including agreements with more than 50 universities worldwide, and by welcoming overseas students to study in Barcelona.
Marketing
Purchasing
International Expansion
Strategy
Import/Export
Finance
Logistics
Retail
Sales
Business Development
Data Analysis
Operations and Supply Chain Management
Innovation
Bachelor's Degree in International Business and Marketing
Year 3 Students
Part-time afternoon extracurricular internship from January to March and full-time mandatory internship from April to June. Students may extend their internship over the summer.
Average age range: 20–21. Their mandatory internship is usually their first contact with the world of business.
Year 4 Students
Part-time morning extracurricular internship throughout the academic year, from September to late June. Students may extend their internship over the summer.
Average age range: 21–22. They will have already had their first work experience during their mandatory internship.
Master's Degrees
Students studying for the Master of Science in International Business, the Master's Degree in International Management, the Master's Degree in International Retail Management and the Master's Degree in International Digital Marketing.
Availability: from September to June (maximum of 800 hours per academic year)

Full-time or part-time: flexible, each case is different
Working hours: our master's degrees are compatible with the working day
Alumni
Alumni ESCI-UPF offers companies a personal, tailor-made means of welcoming talented new professionals with proven experience into any area of international business and marketing.
Job offers are formulated together with companies and posted on the Alumni job board. We assist companies throughout the entire selection process to produce the perfect match between each candidate and the needs of the company in question.