Alba Bala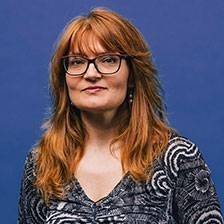 Contact details:
Position
Researcher for the UNESCO Chair in Life Cycle and Climate Change
Qualifications
PhD in Environmental Sciences (UAB)
Biography
Alba Bala Gala is a member of the Spanish and Catalan life-cycle analysis networks. She has worked as a lecturer and researcher in the field of ecodesign and environmental product analysis and as an environmental consultant. She has worked on over 25 Spanish and international projects on life-cycle analysis, environmentally friendly purchasing and ecodesign, mainly in the fields of packaging, electrical and electronic appliances, waste management, urban furniture and public administrations.
Subjects they teach
Sustainability Management
Bachelor's Degree in International Business and Marketing
Elective
Programme:
Bachelor's Degree in International Business and Marketing
Description
The new paradigm of the Circular Economy. Introduction to the lifecycle perspective as a mechanism for assessing the environmental impact of production systems. Ecodesign and green marketing. Integrated waste management. Analysis of integrated social value.
Learning Outcomes
Ability to distinguish, select and apply the main methodologies for assessing and improving the nature and the environmental communication of goods and services. Judging and assessing the internalisation of sustainability in the business world.
Code:
40311
Créditos:
4 ECTS
Language:
English
Type of subject: Elective
Syllabus