Master of Science in International Business
Master of Science in International Business : Internships and Employment Opportunities
Internships and Employment Opportunities
Internships
The Master of Science in International Business includes a curricular internship:
As an essential element of the academic curriculum, the Internship is equivalent to an additional course that must be completed in order to earn the program degree.
Students need to be proactive in the Internship search. Resources and assistance will be provided by the Internship Coordinator and the Office of Career Services.
The Office of Career Services will assist students in managing the legal agreements with the company and any necessary documentation
The school does not intervene in the selection process, whose procedures and final decisions depend exclusively on the companies
For more information, please read our internship regulations.
The students of the Master of Science in International Business interned in the following companies:
Beko
Danone
Everis
Mango
PTC
Puma Iberia
Unilever
Bibulu Pets
Camelia Beauty Spain
Captio Tech
Barcelona Export
Daxue Consulting
Emergia Partners
Hoegh LNG AS
Mecca Holding
Red Point Solutions
Sinograin Oils Corporation
SynTao Green Finance
Tedisel
Vipline
Voctro Labs
Special Care Pharmacy Services
Employment opportunities
Successful MSc students will be able to pursue a professional career in the following fields:
Import-export management.
International entrepreneurship.
International expansion departments.
International logistics.
International marketing and research consulting.
International sales management.
Management of foreign subsidiaries.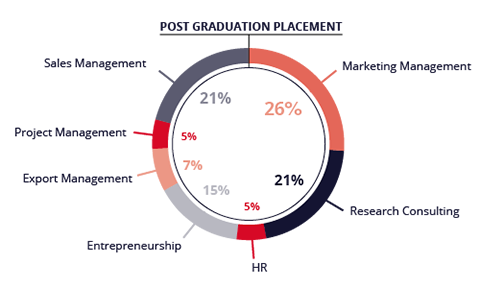 80% of 2014, 2015 and 2016 graduates hold senior management positions.

75% got job or an internship offer within 3 months after graduation.

Internationally placed.