Master of Science in International Business
Master of Science in International Business : Introduction
Introduction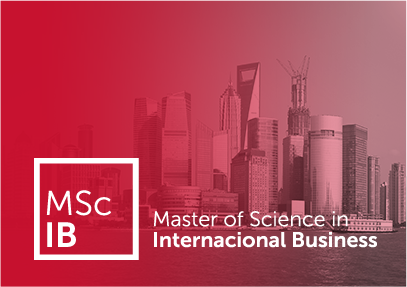 Programme

Full time

Start of classes

20 September 2017 (to be confirmed)

End of classes

15 June 2018 (to be confirmed)
Program type

Official Master's Degree

ECTS

60 ECTS

Modality

On-Campus

Tuition fees

18.500 €
Intership

Curricular

Language

English

Location

Ciutadella Campus
ESCI-UPF en colaboración con
Outline
Offered jointly by ESCI-UPF International Business School and UPF Barcelona School of Management, the Master of Science in International Business is a one-year, full-time course entirely taught in English. It is aimed at graduates from different spheres of knowledge eager to acquire the knowledge, techniques, skills and critical attitudes for successfully understanding the current context of global business. The programme includes a mandatory internship and a one-week overseas business trip.
Practically focused and internationally oriented, the Master of Science in International Business is structured so that students learn about all the strategic decisions and processes involved in international business. Throughout the course, students learn how to operate in international markets, manage cross-cultural teams and communicate and negotiate worldwide. The syllabus mirrors an internationalisation process in a company: internal and external diagnosis (1st term), strategic planning (2nd term) and business operations (3rd term).
The Master of Science in International Businessis taught by the outstanding academic staff at UPF's world-class Department of Economics and Business and draws on the longstanding international business expertise at ESCI-UPFInternational Business School. The course lecturers are renowned for their scientific state of mind, their tireless contribution to creating knowledge and their high-level ability to stimulate and convey knowledge.
Why this programme?
Because you will be taught by the internationally top-ranked lecturers at the best Spanish university, according to theTimes Higher Education World University Rankings (2013).
Because it includes a free Spanish course and Career Development Programme.
Because the mandatory internship and one-week overseas business trip let you apply your newly acquired skills to real-life projects.
Because it is an officially accredited master's course recognised by both the Spanish Ministry of Education and the European Higher Education Area.
Because it offers you an unmatched international education experience with students of many different nationalities (in 2014, 83% of MSc students came from 40 different countries).
Objectives
To interpret current political, economic and social affairs in an international business key.
To be able to identify, analyse and develop business opportunities in international markets.
To master tools of analysis for creating and implementing an International Business Plan and to put them into practice in the Master's Degree Final Project.
To design and carry out the analytical, operational and strategic functions of international business.
To develop and implement commercial, financial, human-resources and operations strategies and learn about the legal requirements for a company doing international business.
To promote the management skills necessary for communication and negotiation in a multicultural business environment.
To obtain relevant work experience in the field of international business through the MSc internship.
Student profile
The Master of Science in International Business is aimed at recent graduates and junior professionals withdifferent backgrounds eager to acquire a realistic, practical and professional perspective of international business.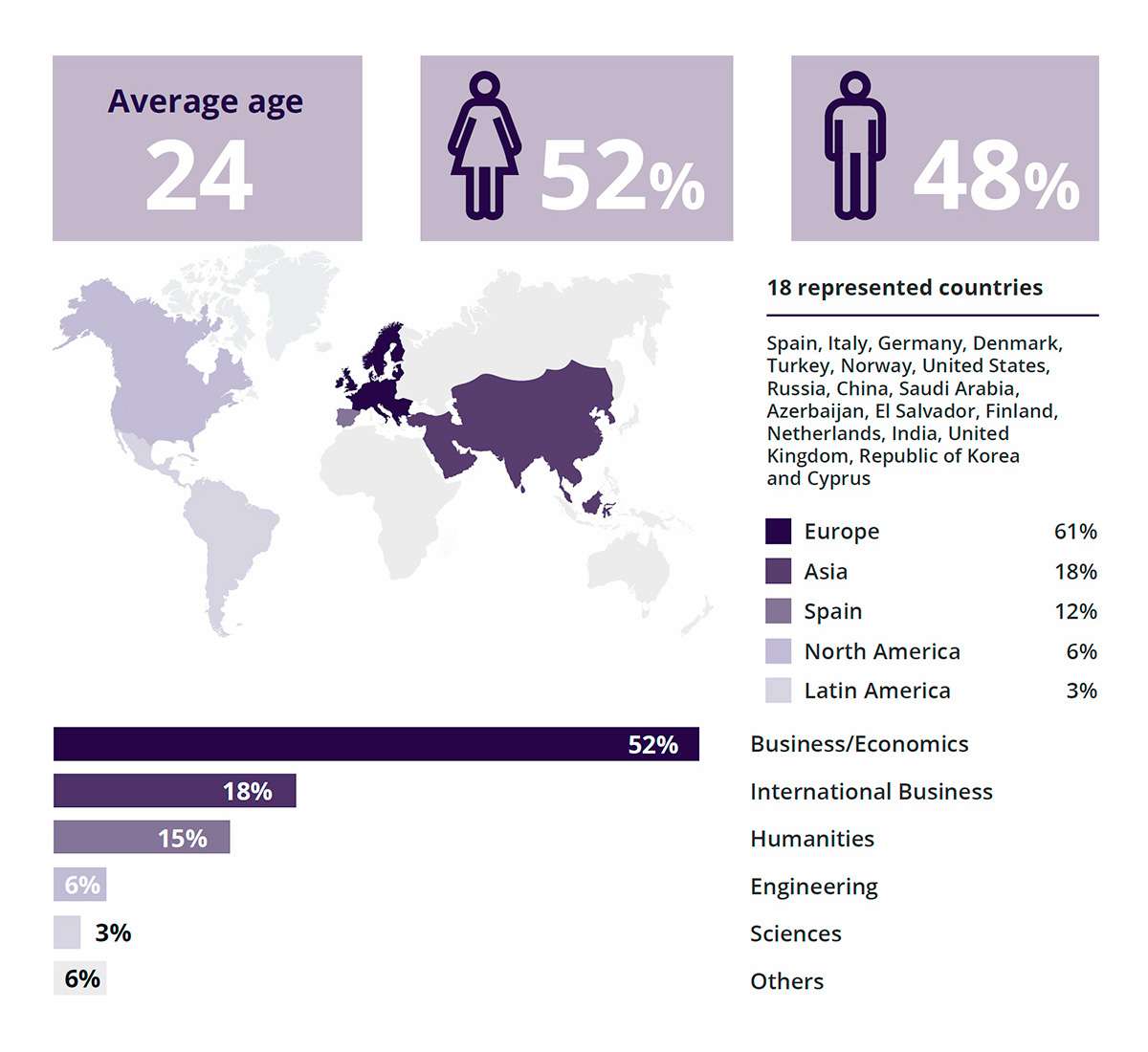 Looking for more information?
For further information call 900 122 630 (or +34 93 295 47 10 if calling from overseas)