Contact us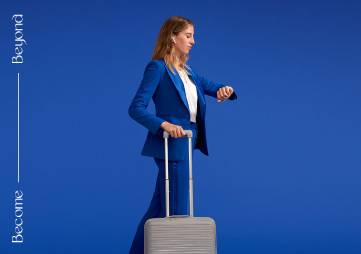 Area

International business

Title

Master's in International Trade

LENGTH

January to December

MODALITY

On campus
Créditos

60 ECTS

TIMETABLE

Monday to Thursday, 6.45–21.45 pm

TUITION FEES

€5,500
PLACES

25 students

Idioma

80% in spanish and 20% in english
Outline
The Master's Degree in International Trade (MIT) is designed to equip you with the tools, skills and expertise to successfully navigate your way through the world of international trade.
Right from day one, you will reap the benefits of a system that combines theory, practice and critical thought. Based on real-life case studies, this learning model leads you to come up with creative, effective solutions to the challenges that arise in the world of international business. The MIT will set you up to take on tomorrow's challenges by devising innovative, sustainable solutions using the business and management skills you have acquired on the degree programme.
This master's degree will enable you to
Appreciate the daily challenges faced by businesspeople, regulators and politicians and take onboard the major issues in international trade
Use cutting-edge tools and technology
Master the key knowledge and expertise to assess the risks involved in crossborder trade
Assess the feasibility of a value chain to reduce costs and increase efficiency
Design a comprehensive business strategy for an international company that takes account of all factors, from segmentation to common operations in international trade
Draw on personalised advice to carry out a project based on an internationalisation plan for a company or product, or carry out a study on the current state of international affairs and their influence on international business
Student profile
Recent graduates keen to enter the professional world of international trade
Professionals already in employment or with practical experience in this field looking to hone their knowledge and expertise and acquire a global vision of the entire internationalisation process
Professionals looking to take their career in a promising new direction while acquiring a general, broad and practical education in international trade
Career opportunities
Expansion Department
Export Department
Logistics and Transport Department
Purchasing Department
Marketing Department
Finance Department
Customs Authorities
Port Authorities
Overseas Sales Offices
International Trade Law
International Trade Organisations
Looking for more information?
In accordance with the provisions of Organic Act 15/1999, of 13 December 1999, on Personal Data Protection, we hereby inform you that the personal data you disclose will be stored on a file owned by ESCI-UPF and used to handle your query and to send you information on new ESCI-UPF programmes, including by electronic means.
You may exercise your right to access, amend, cancel and oppose the use of your personal data at any time by writing to ESCI-UPF, Passeig de Pujades, 1, Barcelona 08803, Spain, enclosing a copy of your passport, ID card or any other valid form of identification.
For further information call 900 122 630 (or +34 93 295 47 10 if calling from overseas)