Dr Jaume Albertí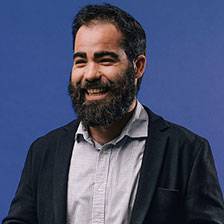 Dr Jaume Albertí
Researcher on the UNESCO Chair in Life Cycle and Climate Change
Qualifications
Master's degree in Sustainability and Corporate Social Responsibility (UJI)
Industrial Engineer (UNav)
Technical architect (UPV)
Biography
Jaume Albertí Bueno has worked in the area of sustainability since 2008, combining his private sector activity with university teaching. He has been involved with construction projects, sustainability certifications, energy assessment and sustainable design for public and private buildings. He also has ties with industry, where he has worked to cut resource consumption and waste creation by applying the principles of circular economics.
Subjects they teach at ESCI-UPF
Meet the rest of our team.