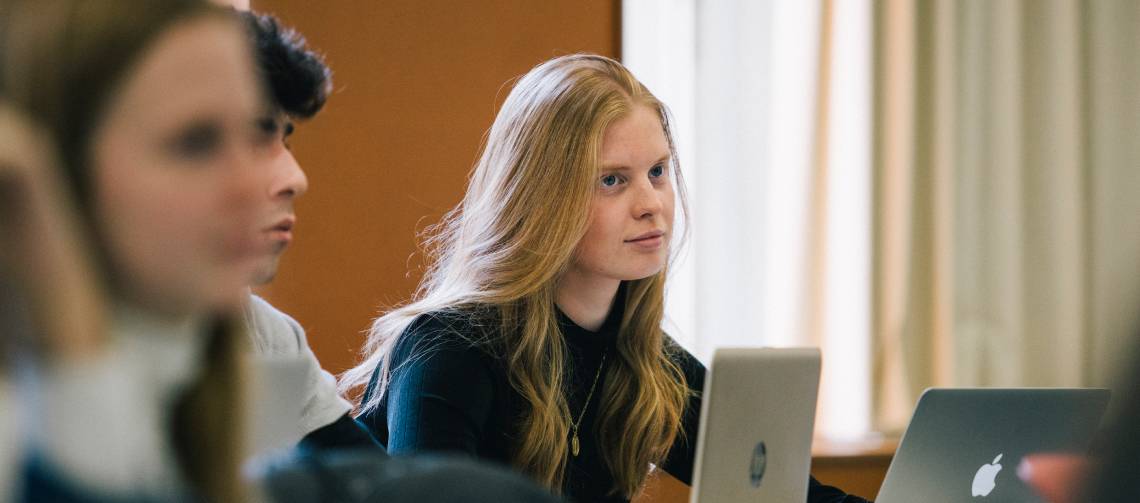 Exchange programme
Bachelor's Degree in Bioinformatics
The BDBI promotes cultural exchange and knowledge sharing by offering students the chance to spend time studying at universities in other countries, as well as welcoming overseas students. The exchange programme lets students increase their knowledge, hone their skill set, broaden their horizons and start to put their expertise into practice in a multicultural environment.
The mobility programme offers students the chance to study subjects at any of the universities behind the Bachelor's Degree in Bioinformatics, as well as spending time at participating overseas universities.
The universities behind the BDBI are in contact with institutions worldwide to expand the number of participating universities, which include the Icahn School of Medicine at Mount Sinai (ISMMS), New York, which offers prestigious Neuroscience and Pharmacology and Systems Therapeutics programmes; and the University of Bergen, Norway, which has just opened a Bioinformatics and Biostatistics School.
What are the benefits?
Exchange programmes offer the following benefits:
It is a unique opportunity for personal growth.
You acquire new knowledge and expertise that enhances and rounds out your CV.
You diversify your skill set, ready to take on new challenges and able to adapt to change.
You learn about living and working with people from different cultures.
You can increase your command of languages.
You mature as an individual and as a professional.
If you're in your third year and are keen to gain professional experience in an international environment, broaden your options for professional development, discover other cultures and ways of working and hone your language, communication and interpersonal skills, then you've got the ideal profile for taking part in an overseas internship through the Erasmus+ traineeship programme.
This EU-funded programme enables university students to do traineeships in companies or institutions in other European countries. Up to three months' funding is available. These traineeships have to be authorised and supervised by ESCI-UPF in just the same way as any other internship.
Traineeships may be done in any country (other than Spain) that is a member of the European Economic Area (which includes all the countries in the European Union plus Iceland, Liechtenstein and Norway) or Turkey; and in any eligible company as per Erasmus+ regulations (a company is understood to be any organisation of any kind and any size that carries out an economic activity in the public or private sector in any industry, including the social economy).
Eligible companies do not include European institutions (such as the European Commission or the European Parliament), any organisations that run EU programmes (to avoid any conflicts of interests or duplicating funding) or national diplomatic missions or consulates.
{[{ partner.nombre }]}
{[{ partner.pais }]}
{[{ partner.continente }]}
Continent:
{[{ partner.continente }]}
Country:
{[{ partner.pais }]}
Ciudad:
{[{ partner.ciudad }]}
Description:

Web